Rotterdam M4H is Made to Move ⚡️
Onze steden groeien en verdichten. Gebiedsontwikkeling vraagt om een slimme aanpak waar de gelukkige en gezonde stedeling centraal staat!
Genoeg lichaamsbeweging is goed voor je fysieke en mentale gezondheid. Helaas beweegt vandaag meer dan 80% van de tieners en 27% van de volwassenen niet genoeg om alles uit hun leven te halen. 
Genoeg lichaamsbeweging is meer dan formele sport in een competitieve setting. Wij geloven in de kans om beweging vorm te geven in het stedelijk weefsel, veel verrassender te programmeren, om dat met een heel nieuw soort partners te doen. Rotterdam M4H is zo'n stuk stad dat in beweging moet komen. 
Een gebiedsontwikkeling die vraagt om meer reuring, meer beweging en meer verbinding met de omliggende buurten. In transitie van bedrijventerrein vol verkeer naar de stad als speeltuin.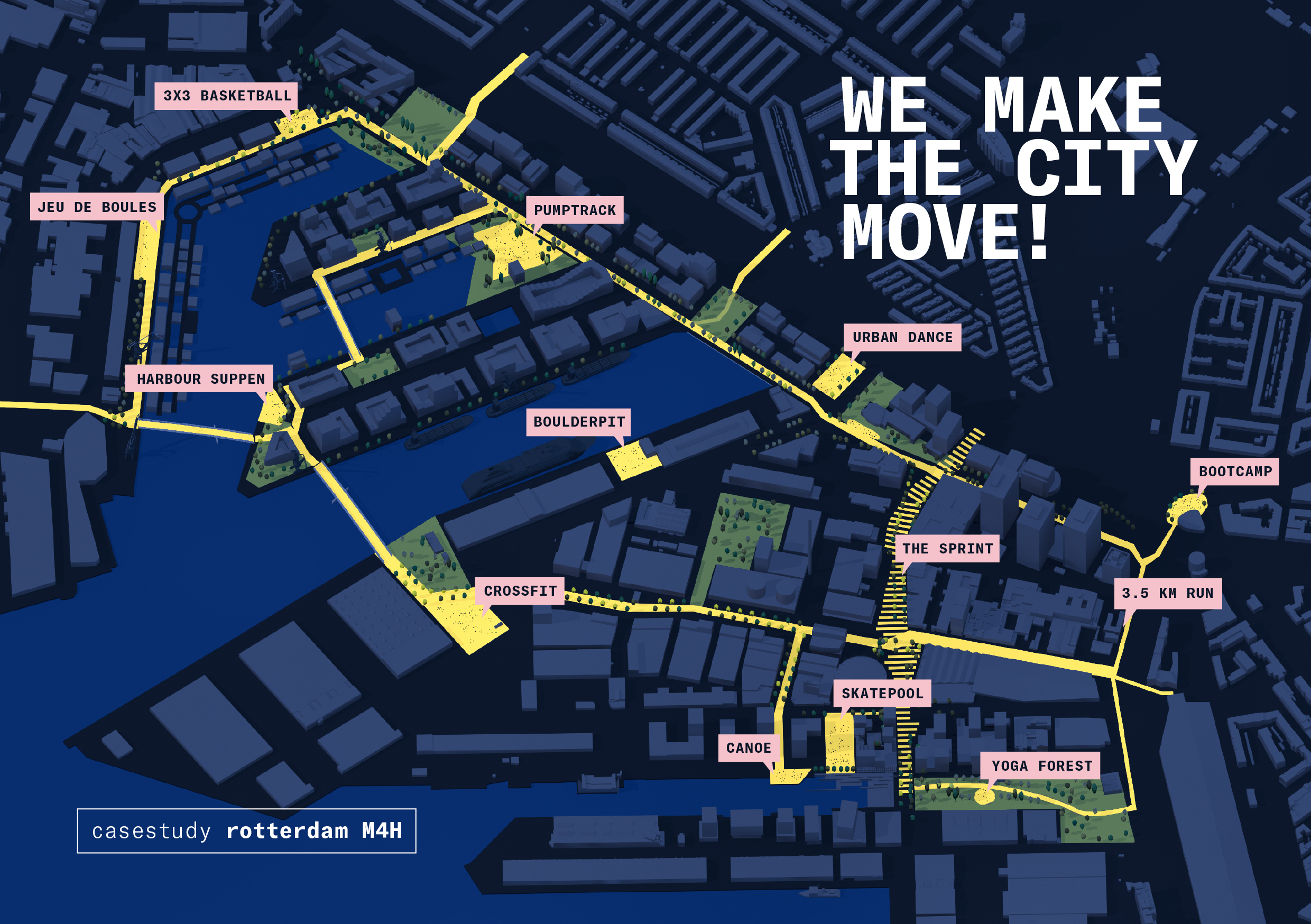 Het komend jaar brengen Blossity & De Mannen van Schuim M4H in beweging. Wat gaan we doen?
Made to Move
1. Gebiedsconcept
Koppelen van kansen in een Active City concept met positionering en programmering, in een ruimtelijk raamwerk met haalbare fasering.
2. Uitvoeringsstrategie
Bouwen van coalities met buren, brands en bestuurders om zo projecten en de business case concreet te maken.
3. Actie!
Progress over perfection. Komend jaar willen we het eerste prototype in M4H live hebben, op eigen posities of samen met partners.
See you at the start?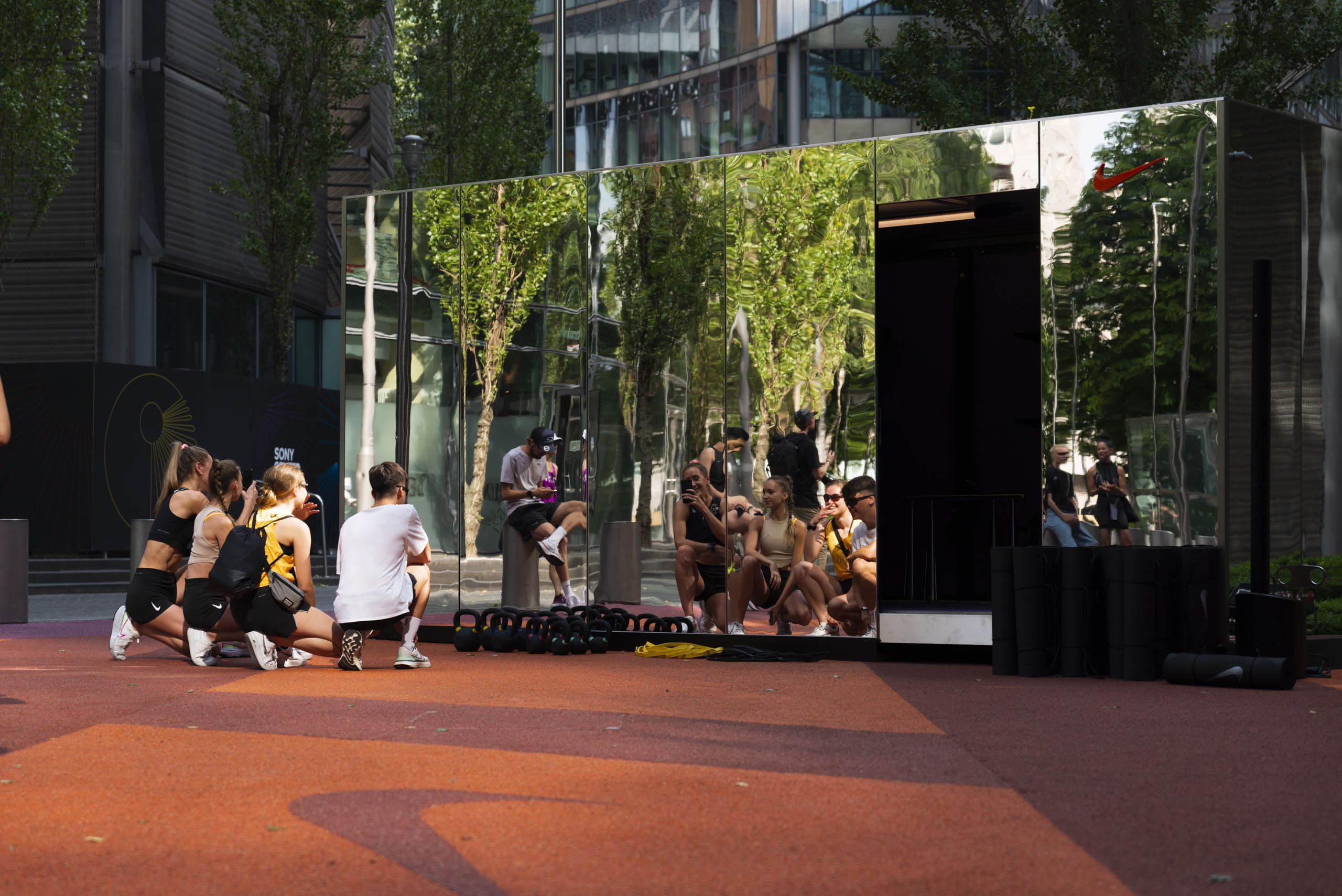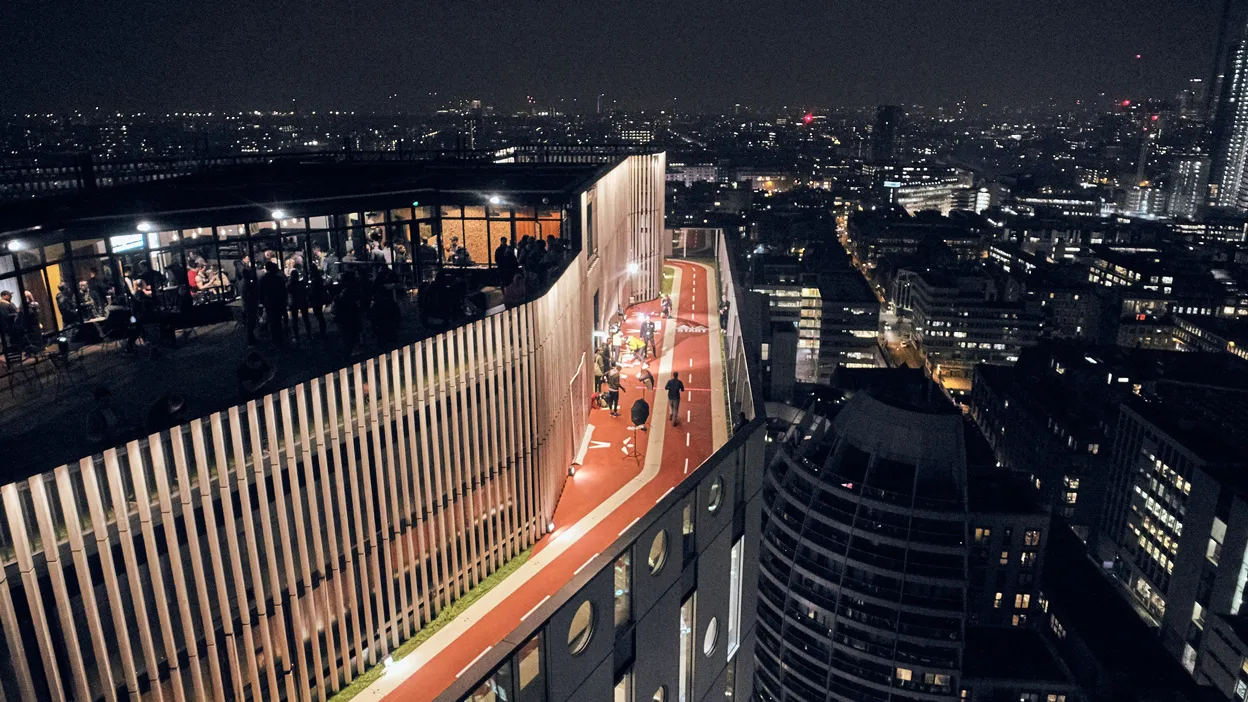 Blossity ontwikkelt en organiseert wereldwijd slimme samenwerking tussen merken en steden. www.blossity.nl