Blossity is an international advisory boutique, turning trends into tactics. We work for clients who want to change the game in the built environment, and who are looking for bold and transformative ways to do so.
Concept

. The future of our cities is not pre-determined, so let's turn imagination into reality. We build unique propositions for the urban areas and buildings of tomorrow.
Investment

. We bring an informed view of industry-shaping trends and work alongside firms to turn these into better investment decisions.
Strategy

. Hope is not a strategy. We equip leaders to set bold aspirations, make choices and develop solutions that support end-to-end value creation.
Acceleration

. If your project is falling short of its full potential, we can guide your change management and produce game-changing results. Our attitude? All-in!
A thriving neighbourhood, innovation district, corporate workplace, co-living concept, or hotel: all examples of
urban campuses.
For us the urban campus is more than just a place. It's thinking and doing, a collaborating to compete approach, in order to make talent stick! How? Easy: positioning, programming and partnerships.
It's the Experience, Stupid.
Forget about your ordinary advisory shop. Blossity loves design, but hardly draws. We speak the language of investors but rather break free out of Excel. In an ever-changing urban landscape,
we put versatility before focus.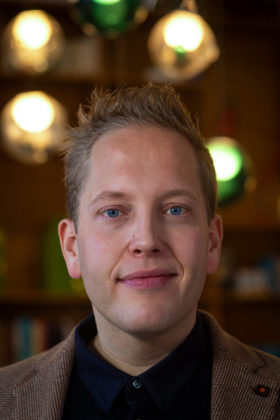 A born and raised urbanist, free-spirit and industry thought leader, Jorick is the voice of Blossity. Having started design and development projects at just 20, Jorick's ventures in the built space since then have been driven by deep curiosity. Now well-positioned in the nexus of the real estate universe, Jorick advises executives on how to make the most of new urban futures.
Jorick has acquired an international approach to urbanism through his studies in Delft, Los Angeles, and Buenos Aires. Over the last few years Jorick has been Director and driving force behind The Class of 2020, Europe's leading think tank on student living. Jorick is a visiting studio teacher at Delft University of Technology and a global keynote speaker on cities, innovation and investment.