The Hague 2040: Growth Agenda
Sector
Health & Wellbeing
Services
Place Vision
Strategic Development
Delivery
Team
Jorick Beijer
Marije Blok
Partners
Mannen van Schuim
CHALLENGE
The Hague is in full swing; the city is booming. The economy is changing, and the city will grow by more than 4,000 new residents a year over the next decade. Citizens and businesses make high demands on the quality of life and the living environment in the city. Sustainability is increasingly becoming standard and technological innovations are radically influencing our lives. All these developments have spatial consequences in the city. The Mayor's Office challenged us to co-create a future vision and development framework for The Hague Beach.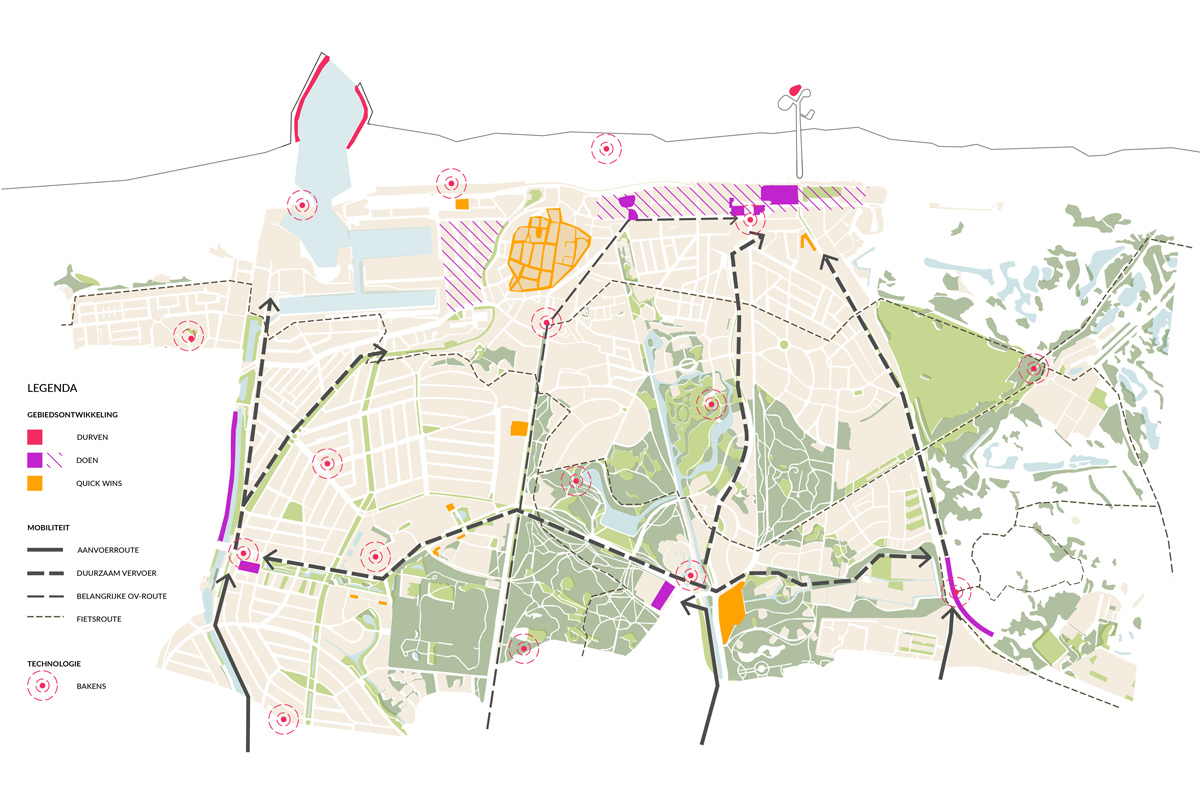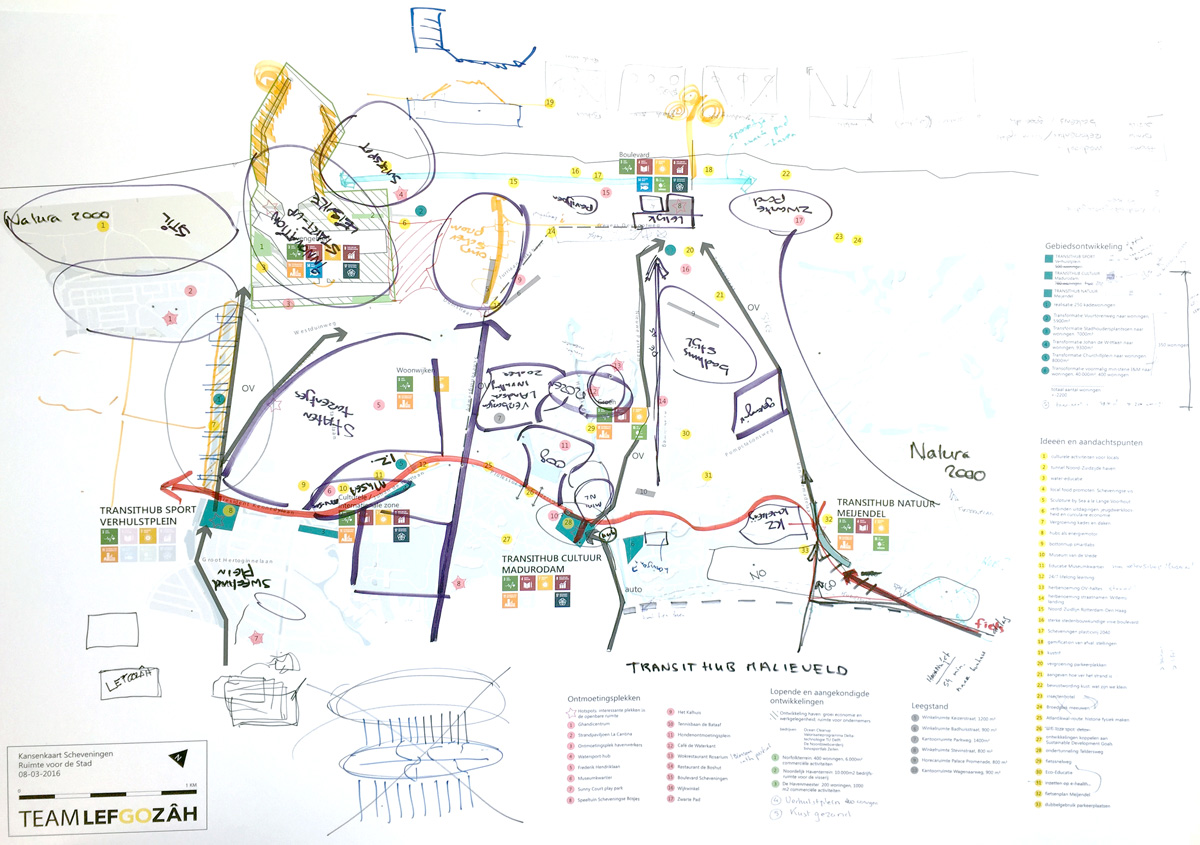 RESPONSE
We started with what The Hague does well, zooming out and looking far into the future. Blossity curated a playbook on global trends in mobility, technology, leisure, culture, and living – focused particularly on global cities that compare well with The Hague. We then conducted a series of in-depth interviews with stakeholders from the Scheveningen district to underpin global trends with local opportunities.
Blossity engaged with a wonderful neighbourhood coalition: residents, entrepreneurs, community leaders, and international talent: people who together shape The Hague 2040. In a series of workshops, we challenged the coalition with 'What-if' questions: What if there is only micro-mobility in Scheveningen? What if the beach of Scheveningen is a smart beach? What if we transform every empty office building in the International Zone into residential spaces? What if Scheveningen gets a university branch campus? What if the harbour of Scheveningen turns into a living lab for sustainable energy production?
Together we translated these visions into spatial scenarios, making opportunities tangible and specific, but also addressing limitations to growth in the current urban fabric of Scheveningen. The scenarios resulted into a concrete development agenda for Scheveningen and a coalition of committed stakeholders.
THE IMPACT
Densification and diversification of existing neighbourhoods is something you don't do top-down. The Mayor's Office in The Hague rightfully went for a co-creation approach and put strong value in our design thinking methodology. This development agenda brought together stakeholders that usually don't meet and made them all part of the solution. Together they crafted a clear agenda that helps The Hague to grow in a sustainable and smart way.